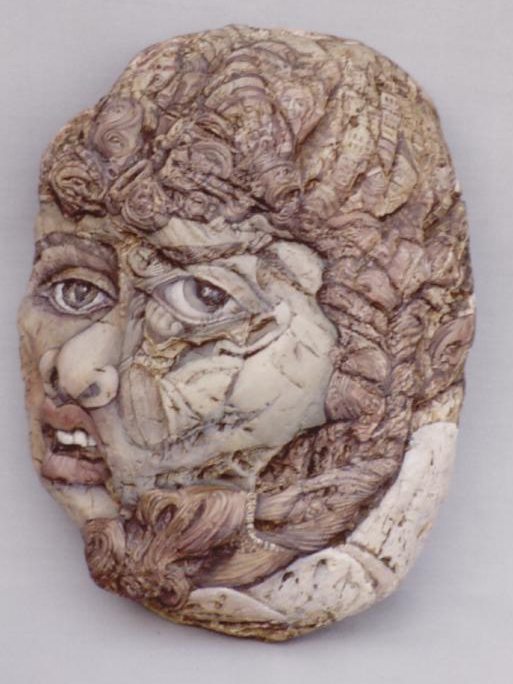 Honeybraid
<----[move your mouse cursor onto the picture for a more detailed view!]
Sold
found this rock out along BC's Fraser River in the year 2000. It was among my first pieces that were shown in 2002 at my first gallery show with the rocks. I really loved working on this stone. It had so much texture to deal with and I remember that being a challenge at the time. A surface like that allows me to see more possibilities, but it also gives you so many more options it's hard to decide where to take it. It's even more difficult to know when you're finished and be able to walk away from it. It took me two years to complete.
I always think of Honeybraid as a woman, but she sometimes is referred to as a man. I know some pity her, or say she's not beautiful. To me she's beautiful.
This rock comes complete with display stand. 
Dimensions: 8" x 6" x 3" 
Weight: 4.1 kg / 9.1 lbs